You guys…. I am so excited to be a part of this giveaway! Three Frozen Halloween Costumes + $100 Amazon Gift Card.
I have stalked many aisles looking for these- looking for them for the neighbor girl. No such luck! But maybe you'll be lucky and win these from Kandoo!
Halloween is nearly here, and I'm teaming up with Kandoo and some of my favorite bloggers on Instagram to co-host an epic Frozen Halloween costume giveaway.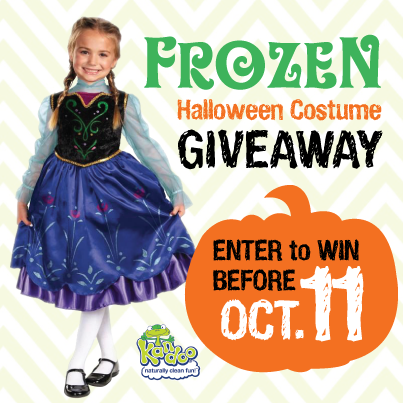 Do your kids love Halloween? Are they obsessed with Frozen? We're giving away three Frozen Halloween costumes and a $100 Amazon Gift card!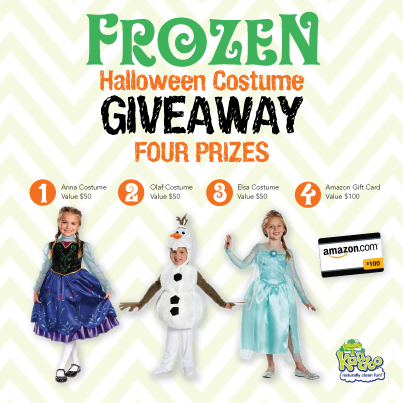 Enter Now!
Complete the form below to enter. Four winners will be chosen to receive one of the prizes. Must be 18 years of age to enter. Giveaway ends at Midnight on Saturday, October 11, 2014.
Be sure to Instagram your kids in their favorite Halloween costumes using #FrozenHalloween. We'll see you there!
Whether you're trying to potty train your toddler or you just want your older kids to wash their hands every time, be sure to visit Kandoo for great tips, tricks and products for naturally clean fun!